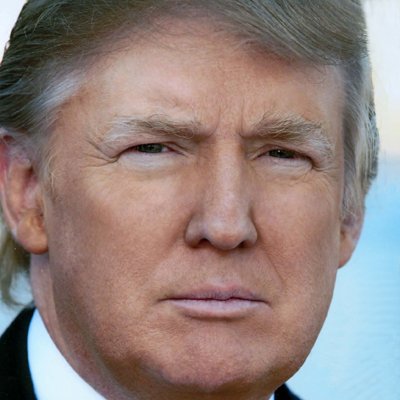 Guess which words are SCREAMED OUT LOUD when Trump tweets!
dgellow
11/08/2020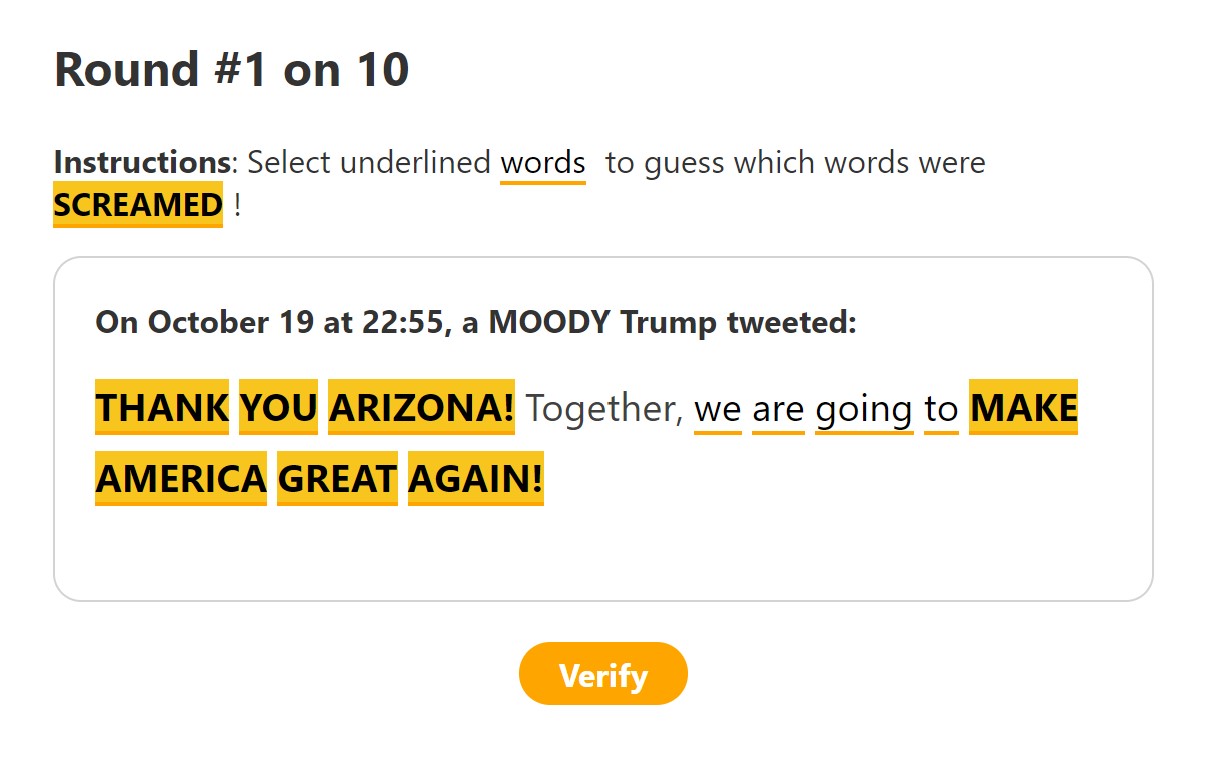 Description
A silly weekend project inspired by US elections: can people identify what parts of Trump tweets have to be screamed out loud when presented in lower case?!
Answer: it's freaking hard! Try it yourself and share your results :)
Play it now at https://www.trumpscreaming.site!
Sources available here.
scastiel

This is so fun, and I'm so bad at it 😅

dgellow

Yeah, some tweets are really hard to guess correctly :)

Thanks for trying it btw!