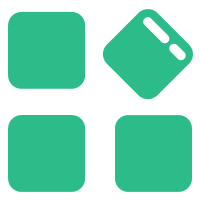 A powerful online table generator and editor that converts …
fechin
11/19/2020

Description
TableConvert is a powerful online table generator and editor that converts between csv, html and markdown. easy to convert html tables to sql, json, xml, excel, latex tables and text, makes it easier to work with tables.
fechin

What problem to solve?

Generate markdown tables online when writing Markdown documents.

Convert between Excel, JSON, CSV, HTML, Markdown formats.

Generate LaTex tables online.

Implement table to any format data through expression template.