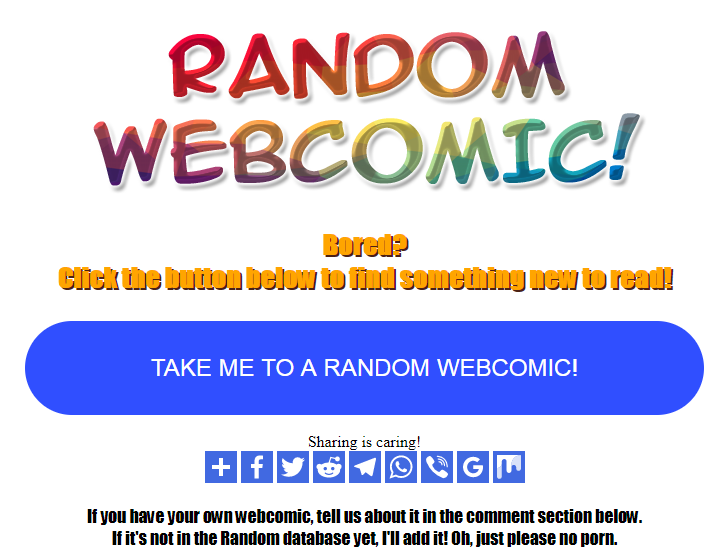 A simple website that sends you to a random webcomic.
nanksy
Last Friday at 4:22 AM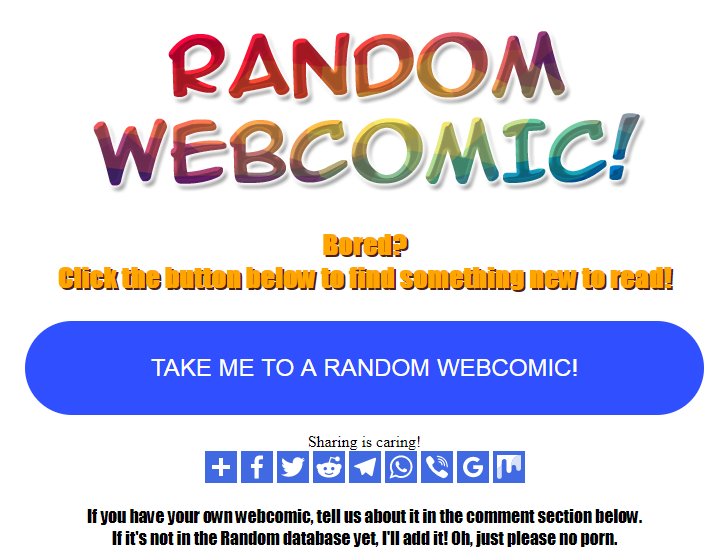 Description
Sometimes we want to read something new but are too tired, sad, or depressed to google for recommendations. Clicking a magic button that sends you to a random story is just what we need then.
nanksy

Randomwebcomic.com was created by Olga Makarova, author of "Gifts of wandering ice", a sci-fi webcomic about ancient things people find in melting icebergs, and "Obsidian Trilogy" (Cold Obsidian - Hot Obsidian - Smoky Obsidian), an illustrated fantasy webnovel.