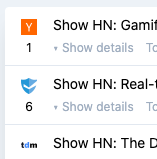 Query, and find info about the projects posted on Show HN
scastiel
Last Friday at 1:42 PM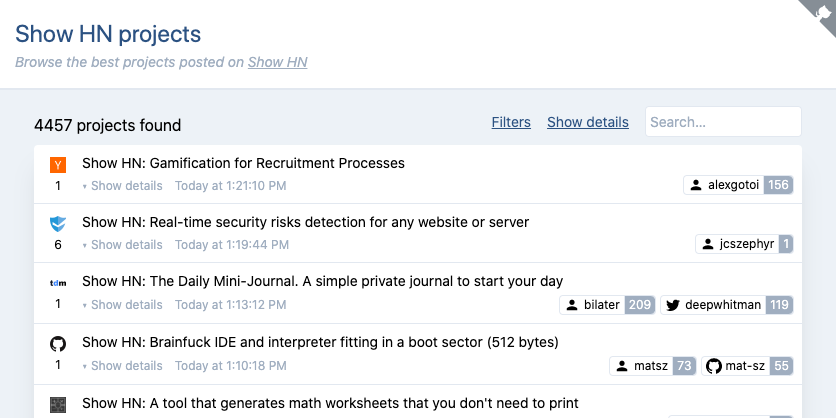 Description
A small website to browse, query, and find information about the projects posted on Show HN: GitHub and Twitter accounts, website, number of followers, etc.
scastiel

I created it to find information about people who posted projects here on Show HN, to find their Twitter and GitHub accounts, etc. I needed it for another project, so hopefully, it will be useful to other people as well 🙂

Oh and it is open source, you can find the source code on GitHub!