Fast, affordable, managed hosting for your Ghost site
amaitu
12/18/2020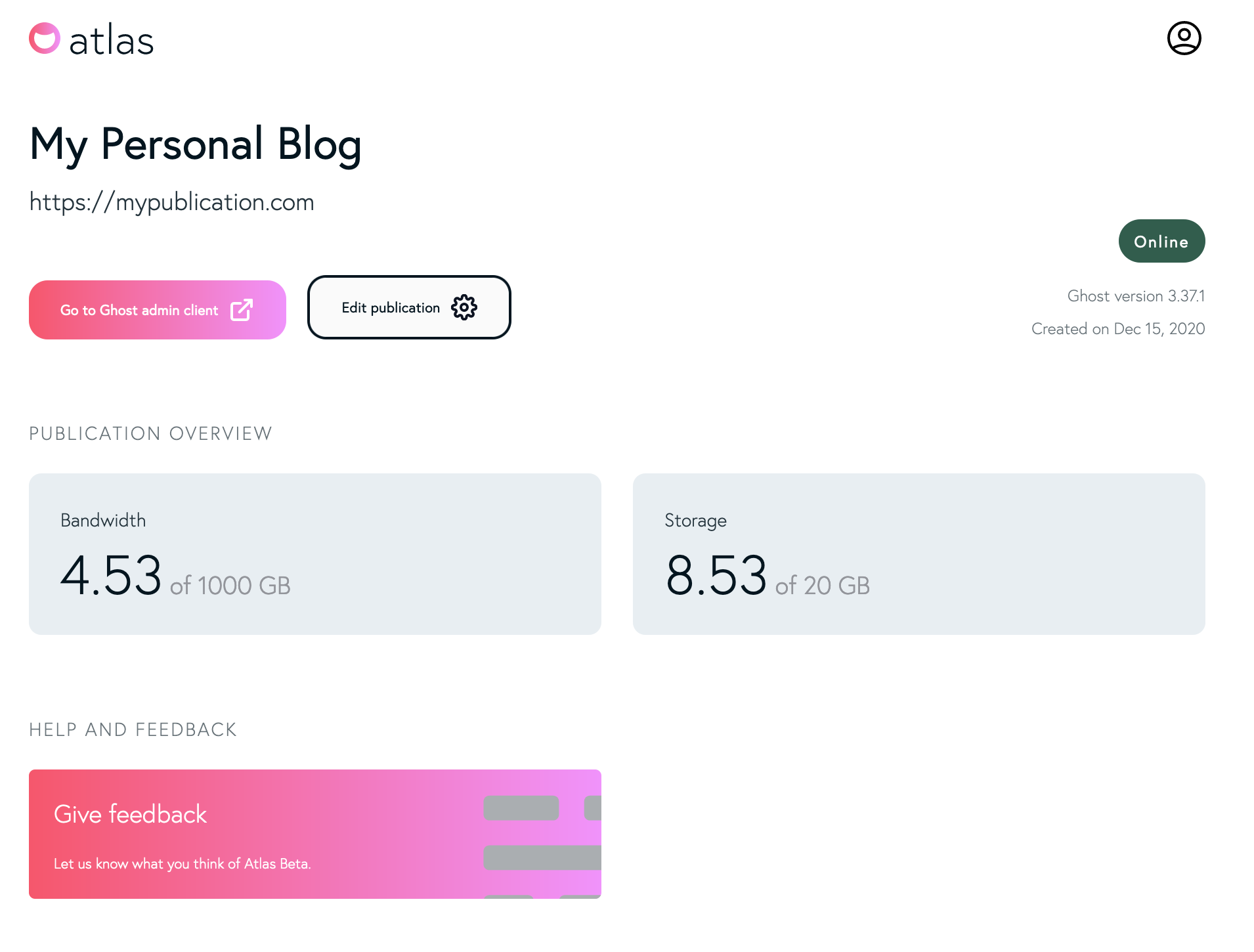 Description
Ghost is one of the world's most popular CMS - Atlas is a platform-as-a-service that provides everything you need to get started with Ghost at an affordable price.
amaitu

I love Ghost- I think it's the best way to publish written content on the internet. It's beautifully designed and intuitive to write with, and It's open source and independently run.

But I've always though Ghost should be easier to get going with. To use Ghost you had two options. First, you can self host, which requires in-depth knowledge about servers and databases. This is out of reach for many people who want to set up a simple publication or blog. Second, you can use Ghost(Pro) - which is expensive, and has lots of features you may not need.

So I decided to create Atlas, which I'm hoping will be a third option - simple, managed, affordable hosting for Ghost.

We hope Atlas will be your third option. Managed hosting for Ghost that is secure, has all the features you need, at a lower price-point.

Atlas is launching soon in beta - if you'd like to be on the waitlist for this, you can sign up here.