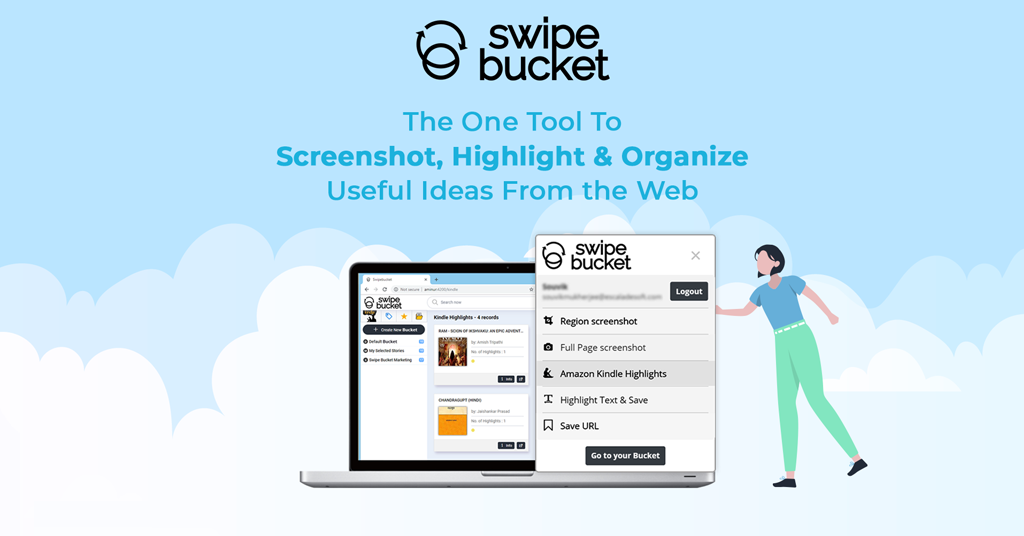 Description
Swipebucket is a great tool for everyone that uses the internet. Swipebucket is designed to help anyone easily swipe and save content from the internet. Any content. Social Media Posts/Ads, Pictures, Notes, Videos, Save Url's, Quotes, recipes..really anything!
swipebucket

Hi Everyone,

As you know, more stuff means more clutter, even when it comes to online content. I was always a little jealous of people who manage to be really organized. It is a habit I have yet to cultivate, but even for someone as hopelessly disorganized, there is hope.

Sometimes, I think Swipebucket was created specifically for me.

Staying organized can skyrocket your productivity and you CAN be more productive in a LESS amount of time without setting unreasonable self-imposed deadlines, which leave you even more stressed out.

If you are like me, a professional procrastinator that usually leaves all projects to the last minute then I have great news for you! The one tool that can help you keep organized is Swipebucket.

There is always a method to my madness…

Swipebucket can help you with work or fun and the best part about it is that is super simple to use, even for those who are technologically "challenged".

Current Users:

Currently, the corporate users of Pitchground are using our product.

Note: We got all the features in one place and that too in a much simpler way. Soon, we are going to release Swipebucket V2 with lot more features. Stay Connected.