Aikido Finance provides a catalog of quantitative investmen…
AikidoFinance
08/12/2021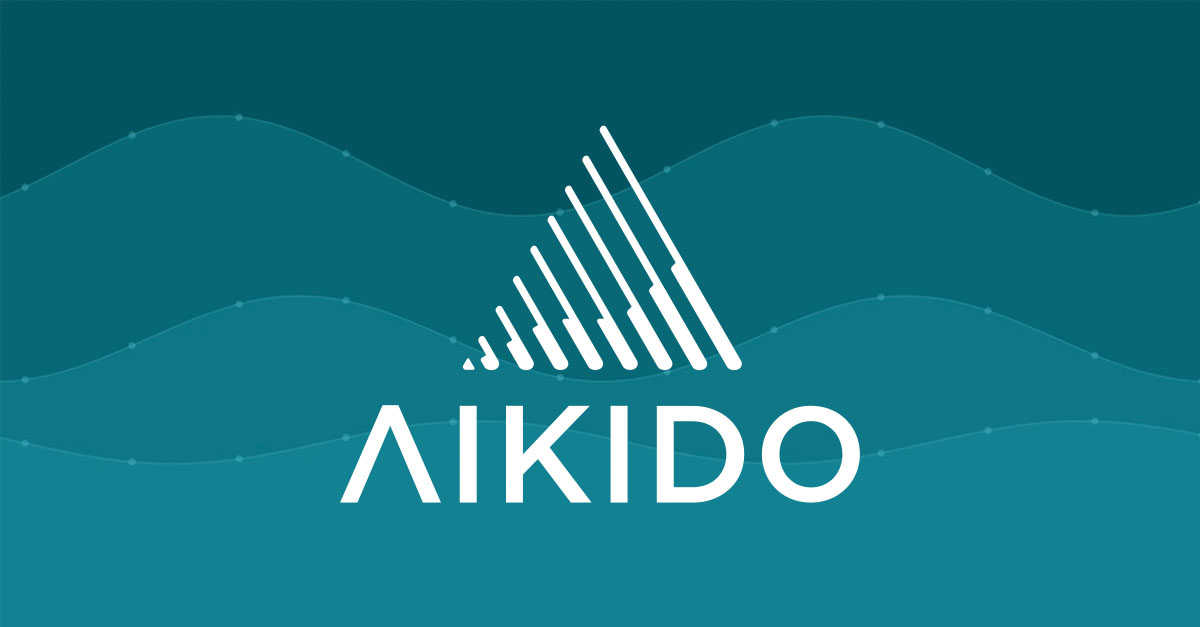 Description
Our mission is to democratise Wall Street and give everyone access to the strategies traditionally confined to financial institutions. We want to give people a simple & structured way to quickly build an investment portfolio.
AikidoFinance

Hi everyone,

One year ago, after going through a big life event, I took a radical leap of faith. I quit my cushty job as a software developer, moved into my self-built campervan, and started working full-time on my startup Aikido Finance. Fast forward to today; I travel nomadically around the globe, living in some of the most beautiful locations imaginable, I've raised €900k for my startup, expanding the team to 8 people, and on the side, I run the highest-ranked Van Conversion Course on Google. I'm happier and more peaceful than I've been in my entire life. What happened wasn't blind luck, but a quantitative bet on a better future.

Today, I'm going to talk about calculated leaps of faith and how they can help you to lead a more abundant and fulfilled life. I will discuss 3 very smart things I did at the age of 18, how I built a campervan with no DIY experience, and how I built a startup with very little business experience. I took the leap of faith. Finally, I will discuss 6 tips for the nomadic entrepreneur.

"And the day came when the risk to remain tight in a bud was more painful than the risk it took to blossom." – Anais Nin

I took a summer job in an outdoor adventure store (which inspired my passion for the outdoors, including ski touring, rock climbing, running, cycling, downhill skateboarding, bushcraft, and a whole load more) I began a Computer Science undergraduate degree (which gave me the skills to build my startup) It's hard to know how much of role luck had to play in my decision-making for doing these 3 things. I played video games so I chose to do computer science. I received a marketing phone call from a forex exchange so I started trading. I watched a lot of Bear Grylls so I worked in an adventure store. Like everything in life, there was cause and effect; there was a lucky trigger that set everything else in motion. The concoction of these 3 things has led to a unique life that I consciously design and shape to the form that I want.

Investing My journey in the worlds of investing, tech, and adventure have all taken unique and wiggly paths. In investing, I started out as a forex trader, before getting burned and changing to a fundamental investor. I then became a passive indexer before finally finding my way to the world of quantitative investing. I discuss my investing journey in another article here. A mixture of failures, curiosity, and luck led me to become a quant and eventually built my quant startup Aikido Finance.

Adventure My love of adventure has taken many forms and I have found that over the years it has become more intense as I became more proficient and sought more thrills. In my late teens, my obsession was downhill skateboarding; I ran events that would see numerous leather-clad kids race skateboards down main roads at speeds up to 100km/hr. It was exhilarating. My parents are glad I've put it on pause for now.

As I got older my new passions became alpine climbing and ski-touring. I led multi-expeditions into snowy mountains, seeking the peace that only the high alpine can give. I came to realize that the real joys in life are not found in the corporate rat race or a 95 desk job. In this age of abundance, the white picket fence is no longer the dream. The dream is freedom and the currency of the millennial experiences. I endeavored to one day become a mountain guide, which would see me taking people into the alpine professionally. But first I had to find a way to fund my mountain guide courses, which can take 10 years and cost over €100k.

Tech After graduating with first-class honors from Computer Science, I was within a hair's breadth of never touching another line of code again and becoming a full-time mountain hobo. Computer Science was tough and I much preferred being outdoors rather than in front of a screen. However, I was quantitative. I figured that with the money I would make in 2 years at a large tech firm, I could build a campervan (#VanLife was becoming increasingly popular) and move to the Alps to climb and live rent-free in the van.

So, I started working as a developer at Workday. At the time it was voted the number 1 place to work in Europe. It was an incredibly fun experience and needless to say, I'm glad I took the job as converting a campervan is no cheap venture – It ended up costing me €15,000!

I have always worked on little side-hustles. While working in Workday, one of these hustles was a mini-startup I developed called Investing Checklist. It laid the groundwork for Aikido Finance and helped turn me into a quantitative investor. The mobile app got 10,000 downloads before I retired it in 2021 (I could no longer maintain the codebase).

After leaving Workday and while building my campervan, I worked freelance for a couple of startups to put food on the table. I learned that freelance work is stressful, grueling, and oftentimes thankless. Many people dream of working freelance, but for me, if it was between an office job and freelance – in most cases I'd take the office. However, I really wanted to work for myself so that I could travel. So what was I to do? Start my own company of course!

Leap Of Faith 1: How I Built a Startup With Little Business Experience I built Aikido Finance to scratch my own itch, and that's the way any startup should be. Though being a quant investor dramatically reduced the time it took to manage my investments, it was still taking many hours each month to maintain my portfolio. I wanted a platform where this could be automated – where it would take minutes, not hours to create and manage my quant portfolio.

In the Winter of 2019, after attending an inspiring talk by Y Combinator in Dublin, my co-founder Conor and I sat down at a diner across the road and fleshed out the business plan for Aikido over the course of 5 hours. We sketched mock-ups of intended functionality, did back-of-the-napkin market sizing and projections, and discussed the technological and funding requirements.

6 months later we had assembled a superstar team of 4 Computer Science graduates, each of us having graduated top of our respective classes and we got to work on building Aikido. For the first 3 months, we were in a startup incubator called Level39 in Canary Wharf, London. While there, we built and launched our MVP. I then returned home to Ireland, and moved into my campervan!

Aikido Team Since then, we have closed our seed funding round, raising €900k, upsized the team, formed exciting partnerships, and are weeks away from launching our full product. Things have moved fast.

So, how did I build a startup with little business experience? 2 things: Determination and Research. Hard work pays off. Effective learning pays off. You will never be ready, so just jump in and learn as you go. I have learned an immeasurable amount from starting a business. Leaving my 9 to 5 desk job to work for myself was one of the best leaps of faith I ever made.

Before starting Aikido I was warned countless times about starting a business. People said things like "Live your life first, the startup is going to suck up all your time and before you know it your twenties will be gone". In retrospect I can understand why they said this – It is hugely time-consuming. However, starting a business doesn't have to be at the sacrifice of everything else! Utilize remote working to the utmost, it's the most amazing gift and has only truly been made possible in the last decade. Realise that the greatest gifts in life are not found in the office. Time appears to slow down when you are doing different, exciting things every day from different places. Conversely, if you are doing the same thing day-in-day-out, from the same location, time appears to speed up, and before you know it your youth will be gone.

USE PROMO CODE - Have1MonthOnUs for a free month of Aikido Finance.