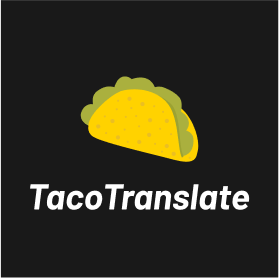 Localize React applications to any language in minutes
eivindhaa
06/19/2022

Description
TacoTranslate frees you from the pain of developing multi‑language React applications. 😎 No import/export! 👌 No duplications, no hardcoding! 👍 We manage your strings and translations and handle your new localization.
eivindhaa

Hi all! Are you tired of spending a lot of time manually copying and hardcoding the translation of strings in your application? TacoTranslate might be handy for you. Please give it a try (for free), and don't hesitate to give us any feedback on your experience.

Roadmap:

Add upload and downloading of JSON files.
Function to easily share localizations with professional translators for enhancements. Just share the dashboard – they don't need to touch the JSON files

Thanks!